High-Quality Industrial Products
INDUSTRIAL DOORS

Ensuring your facility has the right doors to meet different needs can be difficult. Dock & Door Systems inc. offers an extensive selection of industrial exterior and interior door solutions from cold storage, cooler, and freezer doors to high speed roll-up doors.

LEVELERS

Having the right dock leveler is essential for Dock Systems to insure safety and proper loading and unloading. Let professionals equip you with the setup you require. Take a look at what we make available to you.
---
INDUSTRIAL SAFETY PRODUCTS

McGuire's Barrier Lip Leveler prevents lift trucks from driving off the edge of the dock in both the stored cross traffic and below dock end loading position.

DOCK SEALS

Our dock seals provide a tight compression seal that keep dust, dirt and insects out of your warehouse and air conditioning in.
---
DOCK SHELTERS

Dock Door Systems shelters are the best way to accommodate the widest variety of high volume traffic with varying widths and heights. Dock shelters help protect your assets and your people from the elements while providing full, unimpeded vehicle access for a safe and productive dock. They also help maintain temperatures in climate-controlled facilities, adding to the energy savings benefits.

LIFT TABLES

Our hydraulic, air-powered and mechanical lift tables, turntables and tilters reduce back-related injuries while increasing overall productivity by making products and materials more accessible to the workforce.
---
INDUSTRIAL FANS

Overhead, directional, mobile and portable Big Ass Fans ranging from 18 inches to 24 feet in diameter. The perfect products for any application—industrial, commercial or residential—and the expertise to help you find the right solutions for your space.

LOADHOG

The LoadHog is a modular dock bridge designed to
span the gap between the warehouse and the trailer. More...
---
Products Overview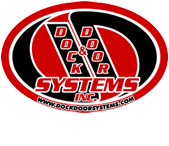 Dock Door Systems loading dock and warehouse solutions address the unique demands in large and small industrial warehouse business, manufacturing operations and temperature-controlled environments. Find the best high quality products for your industry today.
Product List
---
DOCK DOORS
HIGH SPEED DOORS
ROLLING DOORS
FIRE DOORS
AIR DOOR/CURTAIN
COLD STORAGE DOORS
SPECIALTY DOORS
---
DOCK LEVELERS
Edge of Dock Leveler
HYDRAULIC LEVELERS
AIR POWERED LEVELERS
MECHANICAL LEVELERS
SPECIALTY LEVELERS
Dock Boards
Yard Ramps
Wheel Risers
Walk Ramps
---
INDUSTRIAL SAFETY PRODUCTS
---
DOCK SEALS
---
DOCK SHELTERS
---
Lift Tables
---
Industrial Fans
---